Who designed PowerPosture™?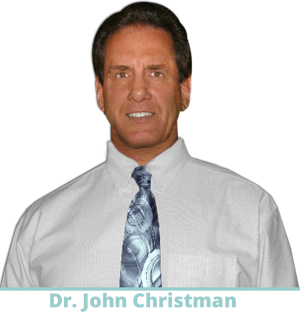 Dr. John Christman, a Biophysicist and Exercise Physiologist, designed the PowerPosture™ Program.  
Dr. Christman's academic training includes:
B.S., Economics, U.C.L.A.
M.S., Kinesiology, U.C.L.A.
Ph. D., Physiology and Biophysics, University of Iowa.
Dr. Christman has worked and performed research in the medical field for 40 years, and has performed research in the following areas:
Muscle adaptations to power training
Central nervous system control of breathing
Central nervous system control of heat dissipation during rest and exercise
Central nervous system adaptation to heat acclimation
Interracial differences in blood pressure and heart rate reactivity to exercise stress
Effect of fitness on heart rate reactivity to psychological stress
Cardiovascular changes with pediatric cardiac rehabilitation
Exercise capabilities of long-term survivors of childhood cancer
Effects of atenolol on exercise hemodynamics in Marfan's Syndrome
Dr. Christman's other recent professional activities include:
Teaching children and adults about the role of exercise in the control of diabetes
Teaching nutrition and lifestyle classes in the healthclub setting
Supervising personal trainers, the nutrition/lifestyle program, and aerobics classes for a national healthclub chain
Personal training of healthclub clients
Designing and administering physical therapy treatments, especially for people with multiple sclerosis, balance problems, and aging-related loss of strength
FiTelligence, Inc. - Founder. Corporate consultants on lifestyle strategies for peak mental and physical performance, especially in the business world.
Other passions and pastimes of Dr. Christman's are:
Baseball - practicing and coaching
Year-round training in swimming, bicycling, running, and tennis
Competitive Triathlon racing since 1985 (31st consecutive year in 2015); Age-Group All-American in 1995
Biomechanical analysis of athletes (amateur to professional / elite, especially in track and field, and in tennis), with recommendations to improve their sport performance 
     The PowerPosture™ Program was the result of an 8 year development process.  In 1991, Dr. Christman first developed a program to improve posture and upper body flexibility for his clients at health clubs.  He has improved it on an ongoing basis since then.  Since 1994, Dr. Christman has also been a corporate consultant with FiTelligence, Inc., on how to achieve peak mental and physical performance.  He incorporated the insights he gained into worker needs for better posture, better ergonomics, and less upper body pain and fatigue into his posture and flexibility program.  This program development culminated in 1998 with the writing and filming of PowerPosture™.